Harris Thermal offers a wide variety of products and services including shell-and-tube heat exchangers, pressure vessels, piping and ducting, evaporators, reactors, condensers, converters, columns, separators, vapor bodies, storage tanks, skids and mining equipment. Construction materials include, but are not limited to, nickel and high nickel alloys, austenitic and duplex stainless steels, 6 Moly alloys, titanium, zirconium, copper, and copper alloys, as well as carbon steel alloys.
Pressure Vessels / Tanks
From API Storage Tanks to High Pressure ASME Pressure Vessels HTTP has you covered. We can mechanically design and build tanks to meet any requirement or configuration that you may require. We have established a very strong reputation and consistently build tanks and pressure vessels repeatedly for customers in many different industries. Our quality and superior workmanship have earned us many customers who repeatedly choose Harris Thermal for their fabrication needs. Whether it is a straightforward application, a very large tank or a tank that requires the use of alloy materials Harris Thermal can fabricate to meet any specifications or application.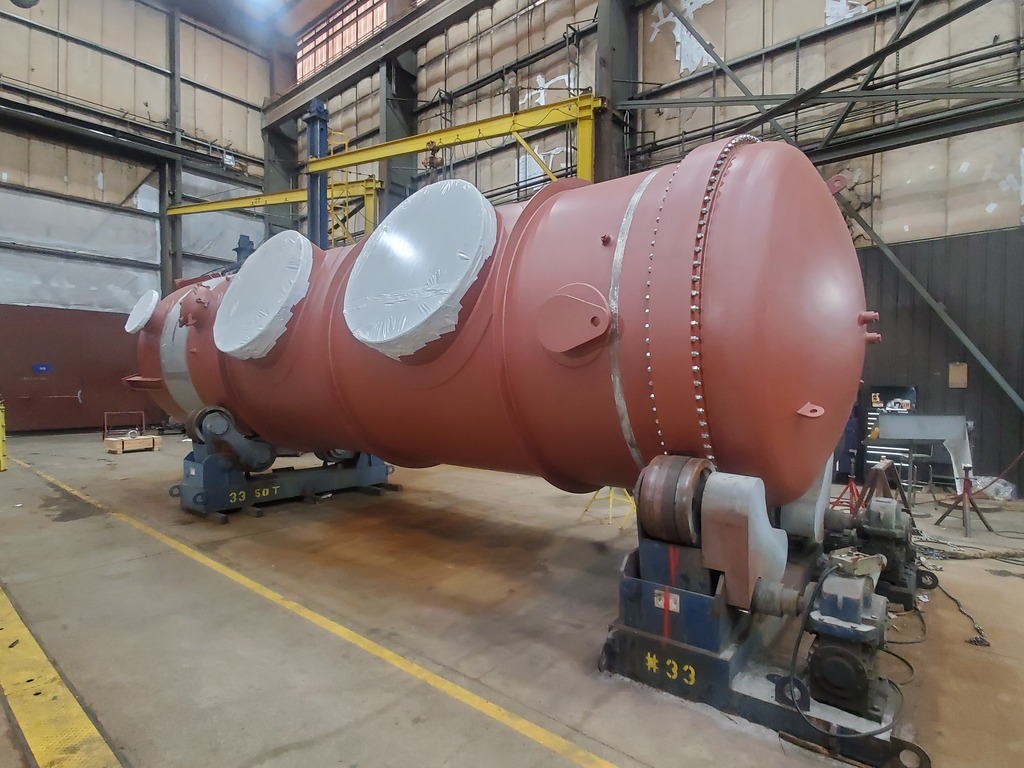 Machining / Drilling
Since HTTP has all the equipment needed to machine all parts required to fabricate heat exchangers and other demanding process equipment, we are also able to provide machining services. Check out our capabilities page to see what equipment we have. HTTP can provide CNC tubesheet drilling, CNC Plate Rolling, Press Brake, parts burning/water jet cutting and much more. With our capabilities we can control the nearly every facet of the fabrication process with precision which means that we do not rely on outside vendors. This means better quality and faster turnaround times for our customers.